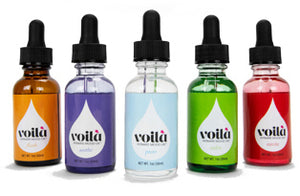 It's very easy to get stressed out these days, considering most of us are still stuck at home, working from our kitchen tables or makeshift desks, and taken away from the regular routines that we've now abandoned to create new ones. With that in mind, to help us better handle the daily impact of these stresses, Wisdom in Beauty compiled a list of wellness products that'll help ease your pain plus make you feel better on the inside and outside. Click here for the list which includes our Voilà Intimate Mood Oil.
---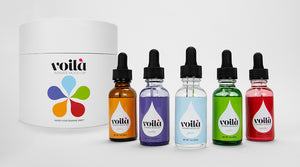 The Global Cosmetic Industry, which is the Beauty Innovator's Resource, showcased  Voilà Intimate Mood Oil and our five natural-infused oils that are organic and non-hormonal lubricants designed with women's needs in mind.  Click here to read more.
---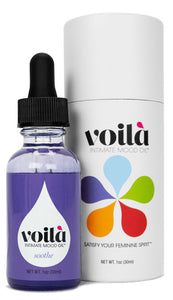 In SELF's monthly series The Best of Wellness, they recap all of their wellness favorites from the month past. Here, SELF staffers on the 10 products they tried and legitimately loved in January.                                                         Voilà Intimate Mood Oil in Soothe:  I'm picky when it comes to things I use in the bedroom, and pickier when it comes to talking about them in a public forum. But it's the 2020s and time we start discussing this stuff, right? This...