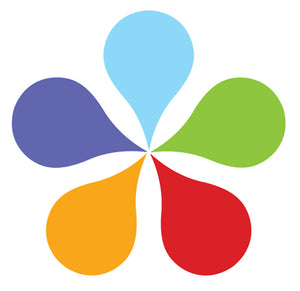 SATISFY YOUR FEMININE SPIRIT
Voilà Intimate Mood Oil is a 1OO% organic, non-hormonal lubricant that moisturizes, nourishes, and can enhance physical sensation during sexual intimacy. Our Mood Oils come in five distinct formulas uniquely designed to match your specific emotion, mood, or desire. They can be applied to both partners to further heighten sexual excitement. Our Intimate Gems, dissolvable oil-filled capsules that melt in response to your body temperature, also act as a lubricant to enhance intimacy. 
SHOP NOW
MADE WITH 1OO% ORGANIC INGREDIENTS
Voilà uses only the highest quality, first-pressed organic coconut oil infused with the purest natural herbal oils and extracts, including lavender, peppermint, red clover and ginseng. All of our products are plant-based, vegan, cruelty-free, and are produced in the USA.
LEARN MORE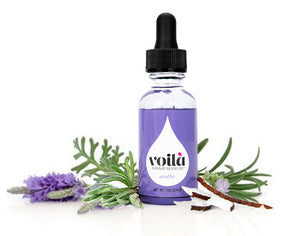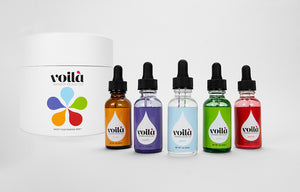 THE 5-PACK
Not sure what you're in the mood for? Purchase the 5-pack of Voilà, and sample all our intimate oils. Whether you want to experience the soothing effect of lavender, or the stimulating effect of peppermint, this beautiful boxed set will satisfy your feminine spirit—whatever mood you're in! 
SHOP NOW
CREATED BY KAREN PATRUSKY, M.D.
Voilà was initially inspired by Dr. Patrusky's patients who were suffering from painful sex, and wanted an organic, non-hormonal alternative to lubricate and moisturize. "I wanted to help women enjoy intimacy," says Dr. Patrusky, "and to not be ashamed of the natural changes that can occur to their bodies. Voilà allows you to embrace your physical transitions, and enjoy your sexuality. The result can be a more satisfying experience."
READ MORE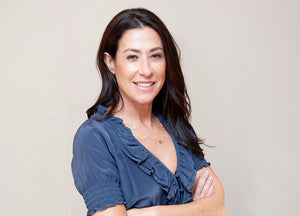 ADVICE
i. Is it normal to have discharge and a smell? Every woman has a "smell" that is normal to her.  It can change, for example after sweating especially after working...